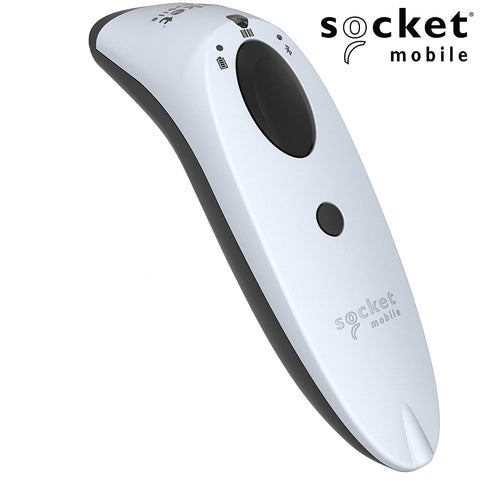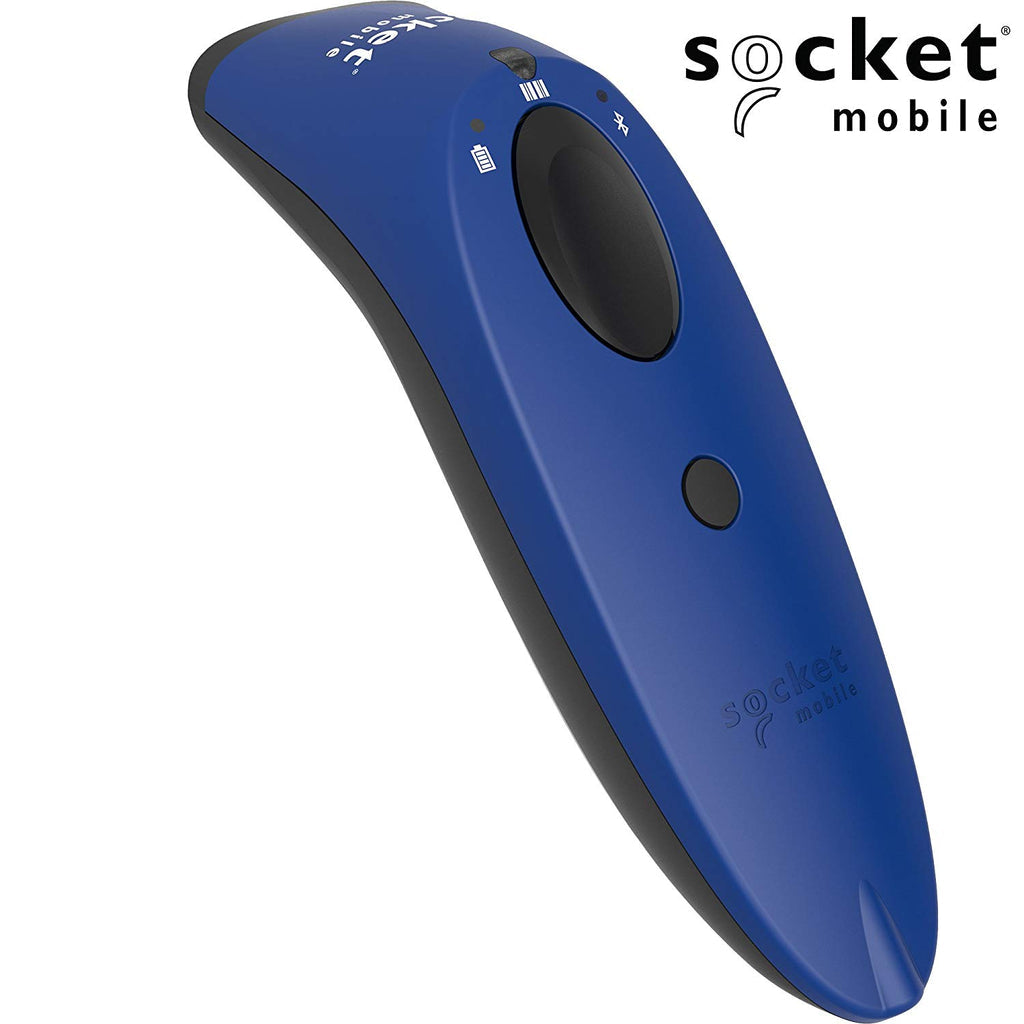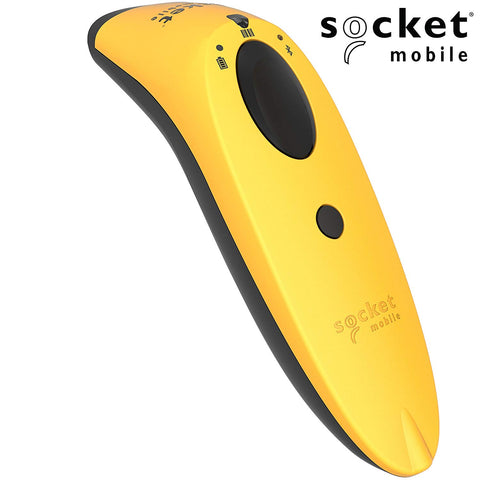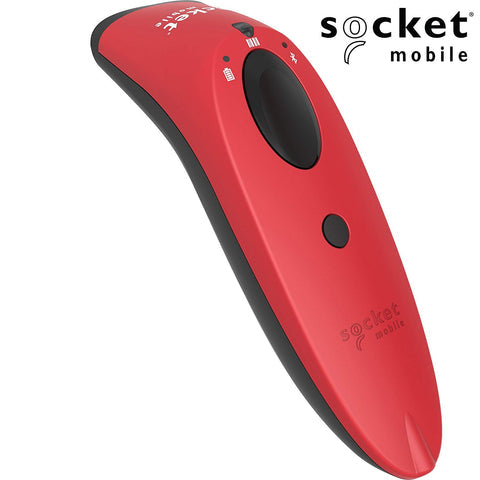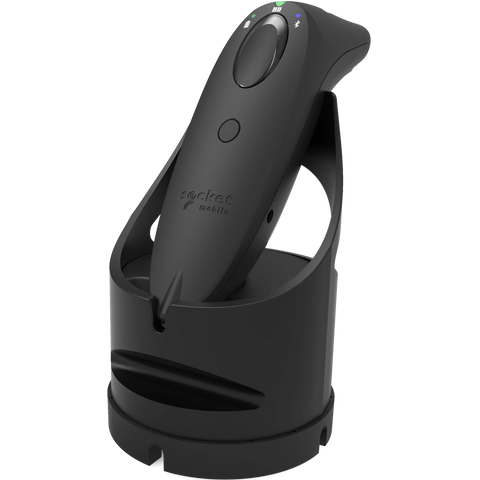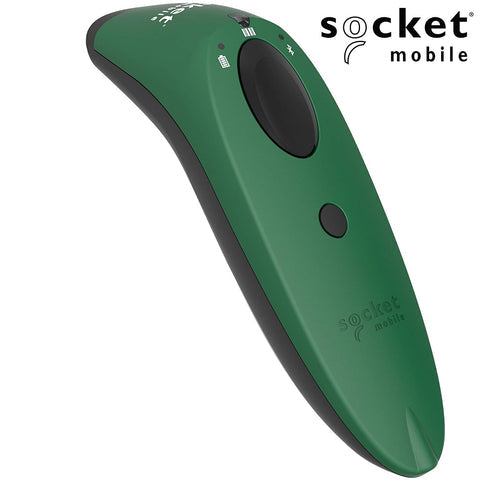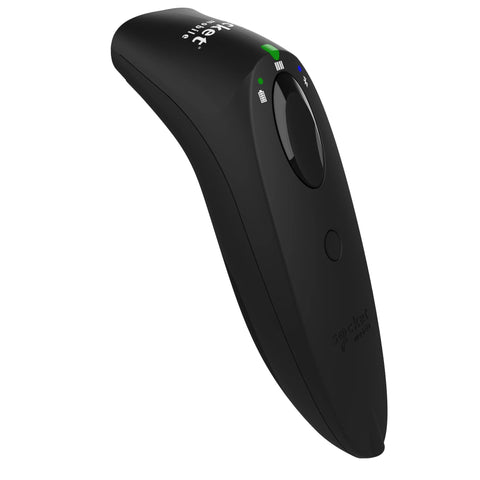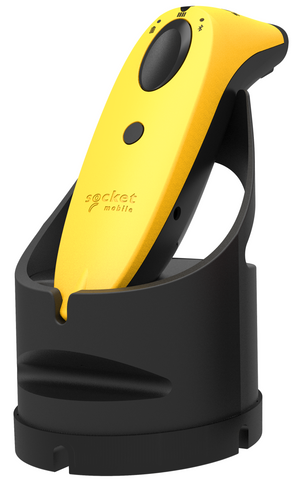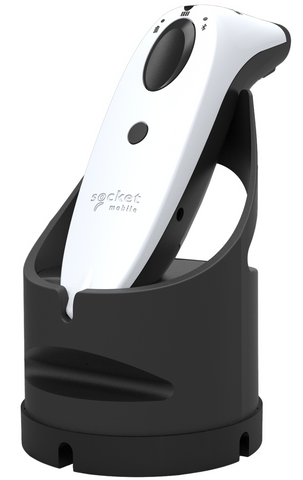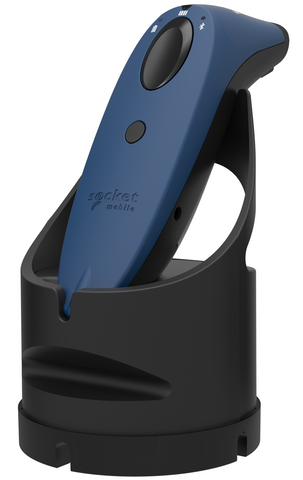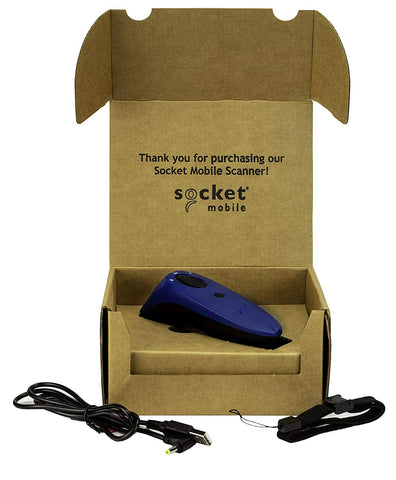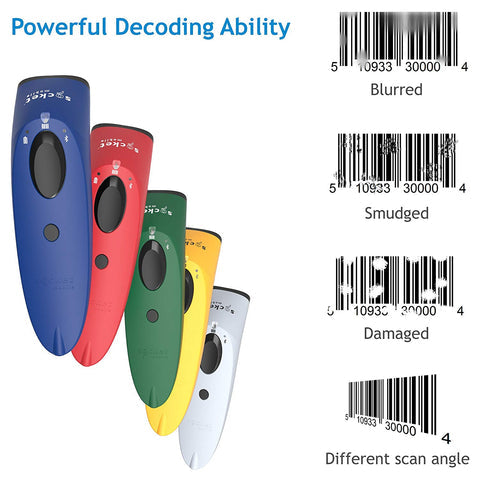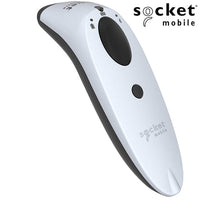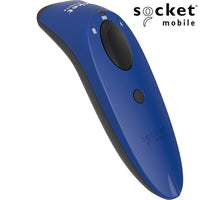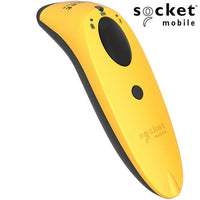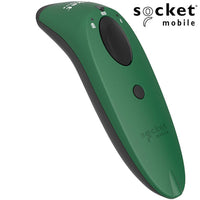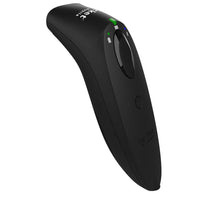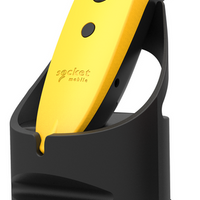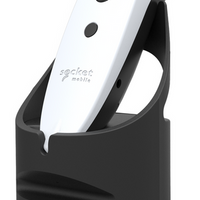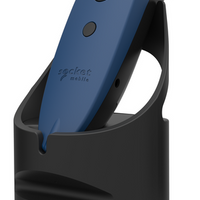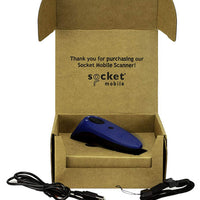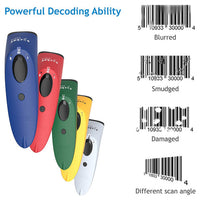 Socket Mobile SocketScan S740 Bluetooth 2D Barcode Scanner
Description
Shipping Information
Bluetooth Wireless Technology - Connects easily to a wide range of Bluetooth enabled smartphones, tablets, notebook and desktop computers

Certified by Apple® for iOS devices – Guaranteed Compatibility

Scanning – Fast 2D & 1D omni-directional barcode and QR code scanning with highly visible and safe LED aimer

Exceptional Ergonomics - Small, lightweight, and fits perfectly in the hand for comfortable use over extended periods

User Indicators – Intuitive LEDs, beeps, and vibrations let users know battery, Bluetooth connection and scanning status

Long Lasting Battery – Power to last over 16 hours
The SocketScan S740 expresses itself with color and intuitive light icons to keep users informed on its connection and power status. The 2-dimensional Bluetooth barcode scanner is colorfully eye-catching, a hard worker and an affordable 2D scanner. It's ergonomic structure and long-lasting battery withstands your entire day, working as hard as you do. The versatility of the S740's 2D capabilities allows users to scan both 1 and 2 dimensional barcodes on screens and paper. It meets nearly anyone's needs, compatible with all operating systems, including the most popular – Apple, Android, Windows. The S740's dependability, flexibility and eye-appeal are the perfect combination.
Specifications
Supported Barcode Symbologies:

1D Symbologies:

 

Australia Post, Bookland EAN, Chinese 2 of 5, Codabar, Code 11, Code 39, Code 93, Code 128, Composite CC-A/B, Composite CC-C, Composite TLC, Discrete 2 of 5, EAN-13/JAN, EAN-8/JAN, GS1 Databar, GS1 Databar Expanded, GS1 Databar Limited, GS1-128, Interleaved 2 of 5, ISBT 128, ISSN EAN, Matrix 2 of 5, MSI, UPC/EAN/JAN, UPC A, UPC EO
2D Symbologies:

 

Aztec, Data Matrix, Maxicode, Micro PDF417, MicroQR, PDF417, QR Code
Scan Angle:
Horizontal: 42° (Default)
Vertical: 28°

Sensor Resolution:
640 horizontal x 400 vertical pixels
Print Contrast:
Down to 25% 

Reading Distance:
4.5 to 49.5 cm (1.5 to 19.5 in.) Depends on barcode size, symbology, label media, Narrow and Wide ratio, scan angle
Battery:
2 AA NiMH rechargeable batteries

Charge Time:
Approx. 8 hours

Batter Life - Per Full Charge:
Active Scan Time: 70,000 scans within 9 hours based on 2 scans every 1 second 
17,000 scans within 19 hours based on 1 scan every 4 seconds
Note: Battery life varies depending on ambient temperature, ambient light, and age of battery.
Ambient Light: 
From 0 to 100 000 lux, From pitch black to direct sun light

Operating Temperature:
0° to 45° C (32° to 113° F)

Storage Temperature: 
-40° to 70° C (-40° to 158° F)

Relative Humidity: 
95% at 60° C (140° F) (non-condensing)

Drop Specifications: 
4 ft. drop to linoleum
Bluetooth Radio: 
Class 2 Bluetooth, version 2.1 + EDR (Enhanced Data Rates) with 56-bit data encryption

Bluetooth Range: 
Up to 10 m (33 ft.) depending on environment, range limit is usually due to the Host Device (phone, tablet or notebook)

Bluetooth Profiles: 
Basic Mode - Human Interface Device (HID)*, Application Mode - Serial Port Profile (SPP) and Application Mode - MFi-SPP. Some Operating Systems or smartphone/tablet models may support only one profile.
*By default, the scanner is set to Basic Mode (HID). No software installation required.
Includes
S740 Barcode Scanner
Rechargeable Battery
USB A Male to DC Plug Cable
Wrist Strap
Order Request Form
Socket Mobile SocketScan S740 Bluetooth 2D Barcode Scanner
Product availability is quite limited, please fill in the following form to order.